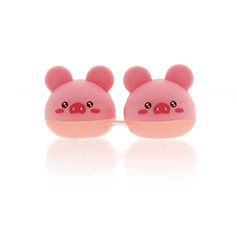 Specificaties
Fabrikant

LensWay

Verpakking

1
Meer productinformatie
Lens Case Pig is een lenzenhouder in de vorm van een varken.
Schrijf een commentaar en geef een cijfer voor Lens Case Pig
Geef uw cijfer (1-5) *
Geef uw cijfer (1-5)
Uw beoordeling zal worden gepubliceerd met uw voornaam en de eerste letter van uw achternaam, maar er zal verder geen informatie te zien zijn die aan u gekoppeld is. Het is niet toegestaan om contactgegevens bij te voegen in uw commentaar of materiaal dat aanstootgevend kan zijn. Het is tevens niet toegestaan om links in te voegen of verwijzingen.
Productrecensies